From 6€ Per Person
Early Booking offer: -10%
R/T Tranfers: - 20%
From Athens Airport to City Centre
The history of Athens begins more then 3000 years ago when during the prehistoric times its first inhabitants created their first settlement on the rock of Acropolis.
It took hundreds of years until the sacred rock of Acropolis find its glory during the golden age of Pericles 495 - 429 BC with the construction of most of its Monuments like the Parthenon by the famous architects Iktinos and Kallikrates and the Sculptor Phidias.
Check Rates
From Athens Airport to Attica Coast
The Attica basin, in which the city of Athens grows, spreads on the southeastern edge of mainland Greece. It is a large peninsula with a triangular shape.
Its southern tip is the renowned Cape Sounion.It is one of the most privileged geographically and climatically regions. It is no coincidence that in ancient times, it was the cradle of the great Athenian culture.
It is enclosed by four mountains. To the north by Parnes, northeast by Pendeli, east by Hymettus, and west by Aegaleo.
Check Rates
From Athens Airport to Rafina Port
Rafina is located just 28 kilometers away from Athens, 10 kilometers away from Athens airport and it is calculated that Rafina has more than 16.000 permanent residents.
It is considered to be one of the most important cities of Eastern Attica, since it continues to be a permanent attraction for its beautiful beaches and abundant greenery.
The port of Rafina has become the second largest passenger port after Piraeus for ships towards the Cyclades and Evia.
Check Rates
From Thessaloniki Airport to City Centre
Thessaloniki (520 km. north of Athens) is the second largest city of Greece and the most important centre of the area. Built near the sea (at the back of the Thermaïkos Gulf), it is a modern metropolis bearing the marks of its stormy history and its cosmopolitan character, which give it a special beauty and charm.
Start with Aristotelous Square, the city's most central square boasting monumental mansions. It is one of the biggest and most impressive squares in Greece offering a view of Thermaikos Gulf. Under clear skies, you can see the Olympus massif in the far distance from the Square.
Check Rates
From Thessaloniki Airport to Halkidiki-Sithonia
This year, Halkidiki is a top destination in Greece. It is a place of exceptional beauty, especially known for its sandy beaches boasting crystal clear turquoise water.
Sithonia is the central Halkidiki's peninsula, possessing all prerequisites for a tranquil and active vacation. Night owls aren't neglected either since Sithonia disposes of beach bars, although not in numbers characteristic of Kassandra. Anyhow, if you are a fan of a splendid and diverse nature, Sithonia is going to delight you.
Check Rates
From Thessaloniki Airport to Halkidiki-Kassandra
The gem of northern Greece, counting 400 km of coastline and rich in natural beauty, couldn't be other than Halkidiki.
Kassandra is considered a synonym for tourism.A place that can give its visitors all they need for the perfect holiday. Well-known areas that have been attracting visitors and investors since 1970.Beautiful beaches that will host your dreams, forests waiting to be explored, archaeological sites that will take you back in time, local dishes that will feast your appetite.
Check Rates
Free of charge cancellation for transfers up to 48 hours before the servive begins.
Once you receive your booking you will be given an option date to pay your reservation within 3 days. This does not apply to bookings made 7 days before arrival or departure.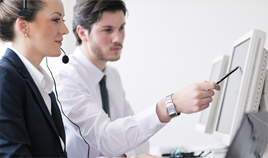 Smoking is not permitted but all tours make frequent stops.
In the interest of the safety and comfort of all passengers, we ask you not to bring hot food or drinks onto the coach.
On arrival in Athens we ask that you call us on +30 210 25 22 669 to reconfirm your booking and advice us of your pick – up point or if your flight is delayed.
You found a better offer? Let us know...
English Speaking Sales Agents and Customer Service Support
Transfer services